Strict Standards
: Non-static method JLoader::import() should not be called statically in
/home/satc1649/public_html/libraries/loader.php
on line
186
Strict Standards
: Non-static method JLoader::register() should not be called statically in
/home/satc1649/public_html/libraries/loader.php
on line
71
Strict Standards
: Non-static method JLoader::load() should not be called statically in
/home/satc1649/public_html/libraries/loader.php
on line
161
Strict Standards
: Non-static method JLoader::register() should not be called statically in
/home/satc1649/public_html/libraries/loader.php
on line
138
Strict Standards
: Declaration of ContentController::display() should be compatible with JController::display($cachable = false) in
/home/satc1649/public_html/components/com_content/controller.php
on line
28
Strict Standards
: Non-static method JLoader::import() should not be called statically in
/home/satc1649/public_html/libraries/loader.php
on line
186
Strict Standards
: Non-static method JLoader::import() should not be called statically in
/home/satc1649/public_html/libraries/loader.php
on line
186
Strict Standards
: Non-static method JLoader::import() should not be called statically in
/home/satc1649/public_html/libraries/loader.php
on line
186
Strict Standards
: Non-static method JLoader::register() should not be called statically in
/home/satc1649/public_html/libraries/loader.php
on line
71
Strict Standards
: Non-static method JLoader::load() should not be called statically in
/home/satc1649/public_html/libraries/loader.php
on line
161
Strict Standards
: Non-static method JLoader::register() should not be called statically in
/home/satc1649/public_html/libraries/loader.php
on line
138
Deprecated
: Non-static method JModel::addIncludePath() should not be called statically, assuming $this from incompatible context in
/home/satc1649/public_html/libraries/joomla/application/component/controller.php
on line
382
Strict Standards
: Non-static method JLoader::import() should not be called statically in
/home/satc1649/public_html/libraries/loader.php
on line
186
Deprecated
: Non-static method JPath::clean() should not be called statically, assuming $this from incompatible context in
/home/satc1649/public_html/libraries/joomla/application/component/model.php
on line
253
Deprecated
: Non-static method JRequest::getVar() should not be called statically, assuming $this from incompatible context in
/home/satc1649/public_html/components/com_content/content.php
on line
35
Deprecated
: Non-static method JHTML::_() should not be called statically, assuming $this from incompatible context in
/home/satc1649/public_html/components/com_content/controller.php
on line
37
Strict Standards
: Non-static method JLoader::load() should not be called statically in
/home/satc1649/public_html/libraries/loader.php
on line
161
Strict Standards
: Non-static method JLoader::register() should not be called statically in
/home/satc1649/public_html/libraries/loader.php
on line
138
Strict Standards
: Non-static method JLoader::import() should not be called statically in
/home/satc1649/public_html/libraries/loader.php
on line
186
Deprecated
: Non-static method JPath::find() should not be called statically, assuming $this from incompatible context in
/home/satc1649/public_html/libraries/joomla/html/html.php
on line
66
Deprecated
: Non-static method JHTML::addIncludePath() should not be called statically, assuming $this from incompatible context in
/home/satc1649/public_html/libraries/joomla/html/html.php
on line
66
Strict Standards
: call_user_func_array() expects parameter 1 to be a valid callback, non-static method JHTMLBehavior::caption() should not be called statically in
/home/satc1649/public_html/libraries/joomla/html/html.php
on line
91
Strict Standards
: Non-static method JHTML::script() should not be called statically in
/home/satc1649/public_html/plugins/system/mtupgrade/behavior.php
on line
86
Strict Standards
: Non-static method JHTML::_() should not be called statically in
/home/satc1649/public_html/libraries/joomla/html/html.php
on line
172
Strict Standards
: call_user_func_array() expects parameter 1 to be a valid callback, non-static method JHTMLBehavior::mootools() should not be called statically in
/home/satc1649/public_html/libraries/joomla/html/html.php
on line
91
Strict Standards
: Non-static method JFactory::getConfig() should not be called statically in
/home/satc1649/public_html/plugins/system/mtupgrade/behavior.php
on line
52
Strict Standards
: Non-static method JHTML::script() should not be called statically in
/home/satc1649/public_html/plugins/system/mtupgrade/behavior.php
on line
66
Strict Standards
: Non-static method JURI::root() should not be called statically in
/home/satc1649/public_html/libraries/joomla/html/html.php
on line
176
Strict Standards
: Non-static method JURI::base() should not be called statically in
/home/satc1649/public_html/libraries/joomla/environment/uri.php
on line
276
Strict Standards
: Non-static method JURI::getInstance() should not be called statically in
/home/satc1649/public_html/libraries/joomla/environment/uri.php
on line
276
Strict Standards
: Non-static method JFactory::getDocument() should not be called statically in
/home/satc1649/public_html/libraries/joomla/html/html.php
on line
179
Strict Standards
: Non-static method JFactory::getApplication() should not be called statically in
/home/satc1649/public_html/plugins/system/mtupgrade/behavior.php
on line
70
Strict Standards
: Non-static method JURI::root() should not be called statically in
/home/satc1649/public_html/libraries/joomla/html/html.php
on line
176
Strict Standards
: Non-static method JFactory::getDocument() should not be called statically in
/home/satc1649/public_html/libraries/joomla/html/html.php
on line
179
Deprecated
: Non-static method JRequest::getCmd() should not be called statically, assuming $this from incompatible context in
/home/satc1649/public_html/components/com_content/controller.php
on line
40
Deprecated
: Non-static method JRequest::getVar() should not be called statically, assuming $this from incompatible context in
/home/satc1649/public_html/libraries/joomla/environment/request.php
on line
255
Deprecated
: Non-static method JRequest::_cleanVar() should not be called statically, assuming $this from incompatible context in
/home/satc1649/public_html/libraries/joomla/environment/request.php
on line
134
Deprecated
: Non-static method JFilterInput::getInstance() should not be called statically, assuming $this from incompatible context in
/home/satc1649/public_html/libraries/joomla/environment/request.php
on line
577
Deprecated
: Non-static method JFactory::getUser() should not be called statically, assuming $this from incompatible context in
/home/satc1649/public_html/components/com_content/controller.php
on line
46
Strict Standards
: Non-static method JLoader::import() should not be called statically in
/home/satc1649/public_html/libraries/loader.php
on line
186
Deprecated
: Non-static method JFactory::getSession() should not be called statically, assuming $this from incompatible context in
/home/satc1649/public_html/libraries/joomla/factory.php
on line
163
Deprecated
: Non-static method JRequest::getVar() should not be called statically, assuming $this from incompatible context in
/home/satc1649/public_html/components/com_content/controller.php
on line
47
Deprecated
: Non-static method JRequest::_cleanVar() should not be called statically, assuming $this from incompatible context in
/home/satc1649/public_html/libraries/joomla/environment/request.php
on line
134
Deprecated
: Non-static method JFilterInput::getInstance() should not be called statically, assuming $this from incompatible context in
/home/satc1649/public_html/libraries/joomla/environment/request.php
on line
577
Deprecated
: preg_replace(): The /e modifier is deprecated, use preg_replace_callback instead in
/home/satc1649/public_html/libraries/joomla/filter/filterinput.php
on line
512
Deprecated
: preg_replace(): The /e modifier is deprecated, use preg_replace_callback instead in
/home/satc1649/public_html/libraries/joomla/filter/filterinput.php
on line
514
Deprecated
: Non-static method JRequest::getVar() should not be called statically, assuming $this from incompatible context in
/home/satc1649/public_html/components/com_content/controller.php
on line
48
Deprecated
: Non-static method JRequest::_cleanVar() should not be called statically, assuming $this from incompatible context in
/home/satc1649/public_html/libraries/joomla/environment/request.php
on line
151
Deprecated
: Non-static method JFilterInput::getInstance() should not be called statically, assuming $this from incompatible context in
/home/satc1649/public_html/libraries/joomla/environment/request.php
on line
577
Deprecated
: Non-static method JFactory::getDocument() should not be called statically, assuming $this from incompatible context in
/home/satc1649/public_html/libraries/joomla/application/component/controller.php
on line
287
Deprecated
: Non-static method JRequest::getCmd() should not be called statically, assuming $this from incompatible context in
/home/satc1649/public_html/libraries/joomla/application/component/controller.php
on line
290
Deprecated
: Non-static method JRequest::getVar() should not be called statically, assuming $this from incompatible context in
/home/satc1649/public_html/libraries/joomla/environment/request.php
on line
255
Deprecated
: Non-static method JRequest::_cleanVar() should not be called statically, assuming $this from incompatible context in
/home/satc1649/public_html/libraries/joomla/environment/request.php
on line
134
Deprecated
: Non-static method JFilterInput::getInstance() should not be called statically, assuming $this from incompatible context in
/home/satc1649/public_html/libraries/joomla/environment/request.php
on line
577
Deprecated
: Non-static method JRequest::getCmd() should not be called statically, assuming $this from incompatible context in
/home/satc1649/public_html/libraries/joomla/application/component/controller.php
on line
291
Deprecated
: Non-static method JRequest::getVar() should not be called statically, assuming $this from incompatible context in
/home/satc1649/public_html/libraries/joomla/environment/request.php
on line
255
Deprecated
: Non-static method JRequest::_cleanVar() should not be called statically, assuming $this from incompatible context in
/home/satc1649/public_html/libraries/joomla/environment/request.php
on line
151
Deprecated
: Non-static method JFilterInput::getInstance() should not be called statically, assuming $this from incompatible context in
/home/satc1649/public_html/libraries/joomla/environment/request.php
on line
577
Strict Standards
: Non-static method JLoader::load() should not be called statically in
/home/satc1649/public_html/libraries/loader.php
on line
161
Strict Standards
: Non-static method JLoader::register() should not be called statically in
/home/satc1649/public_html/libraries/loader.php
on line
138
Strict Standards
: Non-static method JLoader::import() should not be called statically in
/home/satc1649/public_html/libraries/loader.php
on line
186
Deprecated
: Non-static method JPath::find() should not be called statically, assuming $this from incompatible context in
/home/satc1649/public_html/libraries/joomla/application/component/controller.php
on line
627
Strict Standards
: Non-static method JLoader::import() should not be called statically in
/home/satc1649/public_html/libraries/loader.php
on line
186
Strict Standards
: Non-static method JLoader::load() should not be called statically in
/home/satc1649/public_html/libraries/loader.php
on line
161
Strict Standards
: Non-static method JLoader::register() should not be called statically in
/home/satc1649/public_html/libraries/loader.php
on line
138
Deprecated
: Non-static method JURI::base() should not be called statically, assuming $this from incompatible context in
/home/satc1649/public_html/libraries/joomla/application/component/view.php
on line
178
Deprecated
: Non-static method JHTML::addIncludePath() should not be called statically, assuming $this from incompatible context in
/home/satc1649/public_html/components/com_content/view.php
on line
13
Deprecated
: Non-static method JPath::clean() should not be called statically, assuming $this from incompatible context in
/home/satc1649/public_html/libraries/joomla/html/html.php
on line
326
Deprecated
: Non-static method JModel::getInstance() should not be called statically, assuming $this from incompatible context in
/home/satc1649/public_html/libraries/joomla/application/component/controller.php
on line
592
Strict Standards
: Non-static method JLoader::load() should not be called statically in
/home/satc1649/public_html/libraries/loader.php
on line
161
Strict Standards
: Non-static method JLoader::register() should not be called statically in
/home/satc1649/public_html/libraries/loader.php
on line
138
Strict Standards
: Non-static method JLoader::import() should not be called statically in
/home/satc1649/public_html/libraries/loader.php
on line
186
Deprecated
: Non-static method JPath::find() should not be called statically, assuming $this from incompatible context in
/home/satc1649/public_html/libraries/joomla/application/component/model.php
on line
112
Deprecated
: Non-static method JModel::addIncludePath() should not be called statically, assuming $this from incompatible context in
/home/satc1649/public_html/libraries/joomla/application/component/model.php
on line
113
Deprecated
: Non-static method JModel::_createFileName() should not be called statically, assuming $this from incompatible context in
/home/satc1649/public_html/libraries/joomla/application/component/model.php
on line
114
Strict Standards
: Non-static method JLoader::import() should not be called statically in
/home/satc1649/public_html/libraries/loader.php
on line
186
Deprecated
: Non-static method JFactory::getDBO() should not be called statically, assuming $this from incompatible context in
/home/satc1649/public_html/libraries/joomla/application/component/model.php
on line
83
Strict Standards
: Non-static method JLoader::import() should not be called statically in
/home/satc1649/public_html/libraries/loader.php
on line
186
Deprecated
: Non-static method JTable::addIncludePath() should not be called statically, assuming $this from incompatible context in
/home/satc1649/public_html/libraries/joomla/application/component/model.php
on line
268
Deprecated
: Non-static method JRequest::getVar() should not be called statically, assuming $this from incompatible context in
/home/satc1649/public_html/components/com_content/models/article.php
on line
45
Deprecated
: Non-static method JRequest::_cleanVar() should not be called statically, assuming $this from incompatible context in
/home/satc1649/public_html/libraries/joomla/environment/request.php
on line
134
Deprecated
: Non-static method JFilterInput::getInstance() should not be called statically, assuming $this from incompatible context in
/home/satc1649/public_html/libraries/joomla/environment/request.php
on line
577
Deprecated
: Non-static method JFactory::getApplication() should not be called statically, assuming $this from incompatible context in
/home/satc1649/public_html/libraries/joomla/application/component/controller.php
on line
356
Strict Standards
: Non-static method JLoader::import() should not be called statically in
/home/satc1649/public_html/libraries/loader.php
on line
186
Deprecated
: Non-static method JMenu::getInstance() should not be called statically, assuming $this from incompatible context in
/home/satc1649/public_html/libraries/joomla/application/application.php
on line
707
Deprecated
: Non-static method JError::isError() should not be called statically, assuming $this from incompatible context in
/home/satc1649/public_html/libraries/joomla/application/application.php
on line
708
Deprecated
: Non-static method JRegistryFormat::getInstance() should not be called statically, assuming $this from incompatible context in
/home/satc1649/public_html/libraries/joomla/registry/registry.php
on line
373
Deprecated
: Non-static method JFilterInput::clean() should not be called statically, assuming $this from incompatible context in
/home/satc1649/public_html/libraries/joomla/registry/format.php
on line
45
Deprecated
: Non-static method JFactory::getCache() should not be called statically, assuming $this from incompatible context in
/home/satc1649/public_html/libraries/joomla/application/component/controller.php
on line
307
Deprecated
: Non-static method JFactory::getConfig() should not be called statically, assuming $this from incompatible context in
/home/satc1649/public_html/libraries/joomla/factory.php
on line
192
Strict Standards
: Non-static method JLoader::import() should not be called statically in
/home/satc1649/public_html/libraries/loader.php
on line
186
Deprecated
: Non-static method JCache::getInstance() should not be called statically, assuming $this from incompatible context in
/home/satc1649/public_html/libraries/joomla/factory.php
on line
208
Strict Standards
: Non-static method JLoader::load() should not be called statically in
/home/satc1649/public_html/libraries/loader.php
on line
161
Strict Standards
: Non-static method JLoader::register() should not be called statically in
/home/satc1649/public_html/libraries/loader.php
on line
138
Strict Standards
: Declaration of JCacheView::get() should be compatible with JCache::get($id, $group = NULL) in
/home/satc1649/public_html/libraries/joomla/cache/handler/view.php
on line
0
Deprecated
: Non-static method JRequest::getCmd() should not be called statically, assuming $this from incompatible context in
/home/satc1649/public_html/libraries/joomla/cache/cache.php
on line
87
Deprecated
: Non-static method JRequest::getVar() should not be called statically, assuming $this from incompatible context in
/home/satc1649/public_html/libraries/joomla/environment/request.php
on line
255
Deprecated
: Non-static method JRequest::_cleanVar() should not be called statically, assuming $this from incompatible context in
/home/satc1649/public_html/libraries/joomla/environment/request.php
on line
151
Deprecated
: Non-static method JFilterInput::getInstance() should not be called statically, assuming $this from incompatible context in
/home/satc1649/public_html/libraries/joomla/environment/request.php
on line
577
Deprecated
: Non-static method JRequest::getURI() should not be called statically, assuming $this from incompatible context in
/home/satc1649/public_html/libraries/joomla/cache/handler/view.php
on line
148
Deprecated
: Non-static method JFactory::getURI() should not be called statically, assuming $this from incompatible context in
/home/satc1649/public_html/libraries/joomla/environment/request.php
on line
51
Strict Standards
: Non-static method JLoader::import() should not be called statically in
/home/satc1649/public_html/libraries/loader.php
on line
186
Deprecated
: Non-static method JURI::getInstance() should not be called statically, assuming $this from incompatible context in
/home/satc1649/public_html/libraries/joomla/factory.php
on line
403
Deprecated
: Non-static method JCacheStorage::getInstance() should not be called statically, assuming $this from incompatible context in
/home/satc1649/public_html/libraries/joomla/cache/cache.php
on line
313
Deprecated
: Non-static method JFactory::getConfig() should not be called statically, assuming $this from incompatible context in
/home/satc1649/public_html/libraries/joomla/cache/storage/file.php
on line
37
Deprecated
: Non-static method JError::isError() should not be called statically, assuming $this from incompatible context in
/home/satc1649/public_html/libraries/joomla/cache/cache.php
on line
206
Deprecated
: Non-static method JFactory::getDocument() should not be called statically, assuming $this from incompatible context in
/home/satc1649/public_html/libraries/joomla/cache/handler/view.php
on line
85
Deprecated
: Non-static method JFactory::getUser() should not be called statically, assuming $this from incompatible context in
/home/satc1649/public_html/components/com_content/views/article/view.html.php
on line
33
Strict Standards
: Non-static method JLoader::import() should not be called statically in
/home/satc1649/public_html/libraries/loader.php
on line
186
Deprecated
: Non-static method JFactory::getSession() should not be called statically, assuming $this from incompatible context in
/home/satc1649/public_html/libraries/joomla/factory.php
on line
163
Deprecated
: Non-static method JFactory::getDocument() should not be called statically, assuming $this from incompatible context in
/home/satc1649/public_html/components/com_content/views/article/view.html.php
on line
34
Deprecated
: Non-static method JDispatcher::getInstance() should not be called statically, assuming $this from incompatible context in
/home/satc1649/public_html/components/com_content/views/article/view.html.php
on line
35
Strict Standards
: Non-static method JLoader::import() should not be called statically in
/home/satc1649/public_html/libraries/loader.php
on line
186
Strict Standards
: Non-static method JLoader::register() should not be called statically in
/home/satc1649/public_html/libraries/loader.php
on line
71
Strict Standards
: Non-static method JLoader::load() should not be called statically in
/home/satc1649/public_html/libraries/loader.php
on line
161
Strict Standards
: Non-static method JLoader::register() should not be called statically in
/home/satc1649/public_html/libraries/loader.php
on line
138
Deprecated
: Non-static method JPathway::getInstance() should not be called statically, assuming $this from incompatible context in
/home/satc1649/public_html/libraries/joomla/application/application.php
on line
684
Deprecated
: Non-static method JApplicationHelper::getClientInfo() should not be called statically, assuming $this from incompatible context in
/home/satc1649/public_html/libraries/joomla/application/pathway.php
on line
75
Deprecated
: Non-static method JSite::getMenu() should not be called statically, assuming $this from incompatible context in
/home/satc1649/public_html/includes/pathway.php
on line
34
Deprecated
: Non-static method JApplication::getMenu() should not be called statically, assuming $this from incompatible context in
/home/satc1649/public_html/includes/application.php
on line
345
Strict Standards
: Non-static method JLoader::import() should not be called statically in
/home/satc1649/public_html/libraries/loader.php
on line
186
Deprecated
: Non-static method JMenu::getInstance() should not be called statically, assuming $this from incompatible context in
/home/satc1649/public_html/libraries/joomla/application/application.php
on line
707
Deprecated
: Non-static method JError::isError() should not be called statically, assuming $this from incompatible context in
/home/satc1649/public_html/libraries/joomla/application/application.php
on line
708
Deprecated
: Non-static method JError::isError() should not be called statically, assuming $this from incompatible context in
/home/satc1649/public_html/libraries/joomla/application/application.php
on line
685
Deprecated
: Non-static method JComponentHelper::getParams() should not be called statically, assuming $this from incompatible context in
/home/satc1649/public_html/includes/application.php
on line
240
Strict Standards
: Non-static method JLoader::import() should not be called statically in
/home/satc1649/public_html/libraries/loader.php
on line
186
Deprecated
: Non-static method JMenu::getInstance() should not be called statically, assuming $this from incompatible context in
/home/satc1649/public_html/libraries/joomla/application/application.php
on line
707
Deprecated
: Non-static method JError::isError() should not be called statically, assuming $this from incompatible context in
/home/satc1649/public_html/libraries/joomla/application/application.php
on line
708
Deprecated
: Non-static method JFactory::getConfig() should not be called statically, assuming $this from incompatible context in
/home/satc1649/public_html/libraries/joomla/application/application.php
on line
384
Deprecated
: Non-static method JFactory::getConfig() should not be called statically, assuming $this from incompatible context in
/home/satc1649/public_html/libraries/joomla/application/application.php
on line
384
Deprecated
: Non-static method JRegistryFormat::getInstance() should not be called statically, assuming $this from incompatible context in
/home/satc1649/public_html/libraries/joomla/registry/registry.php
on line
373
Deprecated
: Non-static method JFilterInput::clean() should not be called statically, assuming $this from incompatible context in
/home/satc1649/public_html/libraries/joomla/registry/format.php
on line
45
Deprecated
: Non-static method ContentHelperQuery::buildVotingQuery() should not be called statically, assuming $this from incompatible context in
/home/satc1649/public_html/components/com_content/models/article.php
on line
526
Deprecated
: Non-static method JFactory::getUser() should not be called statically, assuming $this from incompatible context in
/home/satc1649/public_html/components/com_content/models/article.php
on line
608
Strict Standards
: Non-static method JLoader::import() should not be called statically in
/home/satc1649/public_html/libraries/loader.php
on line
186
Deprecated
: Non-static method JFactory::getSession() should not be called statically, assuming $this from incompatible context in
/home/satc1649/public_html/libraries/joomla/factory.php
on line
163
Deprecated
: Non-static method JFactory::getDate() should not be called statically, assuming $this from incompatible context in
/home/satc1649/public_html/components/com_content/models/article.php
on line
611
Strict Standards
: Non-static method JLoader::import() should not be called statically in
/home/satc1649/public_html/libraries/loader.php
on line
186
Strict Standards
: Non-static method JLoader::register() should not be called statically in
/home/satc1649/public_html/libraries/loader.php
on line
71
Deprecated
: Non-static method JFactory::getLanguage() should not be called statically, assuming $this from incompatible context in
/home/satc1649/public_html/libraries/joomla/factory.php
on line
427
Strict Standards
: Non-static method JLoader::load() should not be called statically in
/home/satc1649/public_html/libraries/loader.php
on line
161
Strict Standards
: Non-static method JLoader::register() should not be called statically in
/home/satc1649/public_html/libraries/loader.php
on line
138
Deprecated
: Non-static method JFactory::getACL() should not be called statically, assuming $this from incompatible context in
/home/satc1649/public_html/libraries/joomla/user/user.php
on line
260
Deprecated
: Non-static method JFactory::_createACL() should not be called statically, assuming $this from incompatible context in
/home/satc1649/public_html/libraries/joomla/factory.php
on line
227
Strict Standards
: Non-static method JLoader::import() should not be called statically in
/home/satc1649/public_html/libraries/loader.php
on line
186
Strict Standards
: Non-static method JLoader::register() should not be called statically in
/home/satc1649/public_html/libraries/loader.php
on line
71
Deprecated
: Non-static method JFactory::getDBO() should not be called statically, assuming $this from incompatible context in
/home/satc1649/public_html/libraries/joomla/factory.php
on line
527
Strict Standards
: Non-static method JLoader::load() should not be called statically in
/home/satc1649/public_html/libraries/loader.php
on line
161
Strict Standards
: Non-static method JLoader::register() should not be called statically in
/home/satc1649/public_html/libraries/loader.php
on line
138
Strict Standards
: Non-static method JLoader::import() should not be called statically in
/home/satc1649/public_html/libraries/loader.php
on line
186
Strict Standards
: Non-static method JLoader::import() should not be called statically in
/home/satc1649/public_html/libraries/loader.php
on line
186
Strict Standards
: Non-static method JLoader::load() should not be called statically in
/home/satc1649/public_html/libraries/loader.php
on line
161
Strict Standards
: Non-static method JLoader::register() should not be called statically in
/home/satc1649/public_html/libraries/loader.php
on line
138
Deprecated
: Non-static method JText::_() should not be called statically, assuming $this from incompatible context in
/home/satc1649/public_html/components/com_content/models/article.php
on line
550
Deprecated
: Non-static method JFactory::getLanguage() should not be called statically, assuming $this from incompatible context in
/home/satc1649/public_html/libraries/joomla/methods.php
on line
120
Deprecated
: Non-static method JFactory::getUser() should not be called statically, assuming $this from incompatible context in
/home/satc1649/public_html/components/com_content/models/article.php
on line
110
Strict Standards
: Non-static method JLoader::import() should not be called statically in
/home/satc1649/public_html/libraries/loader.php
on line
186
Deprecated
: Non-static method JFactory::getSession() should not be called statically, assuming $this from incompatible context in
/home/satc1649/public_html/libraries/joomla/factory.php
on line
163
Deprecated
: Non-static method JRegistryFormat::getInstance() should not be called statically, assuming $this from incompatible context in
/home/satc1649/public_html/libraries/joomla/registry/registry.php
on line
373
Deprecated
: Non-static method JFilterInput::clean() should not be called statically, assuming $this from incompatible context in
/home/satc1649/public_html/libraries/joomla/registry/format.php
on line
45
Deprecated
: Non-static method JRequest::getVar() should not be called statically, assuming $this from incompatible context in
/home/satc1649/public_html/components/com_content/models/article.php
on line
583
Deprecated
: Non-static method JRequest::_cleanVar() should not be called statically, assuming $this from incompatible context in
/home/satc1649/public_html/libraries/joomla/environment/request.php
on line
151
Deprecated
: Non-static method JFilterInput::getInstance() should not be called statically, assuming $this from incompatible context in
/home/satc1649/public_html/libraries/joomla/environment/request.php
on line
577
Deprecated
: Non-static method JRequest::getVar() should not be called statically, assuming $this from incompatible context in
/home/satc1649/public_html/components/com_content/views/article/view.html.php
on line
60
Deprecated
: Non-static method JRequest::_cleanVar() should not be called statically, assuming $this from incompatible context in
/home/satc1649/public_html/libraries/joomla/environment/request.php
on line
151
Deprecated
: Non-static method JFilterInput::getInstance() should not be called statically, assuming $this from incompatible context in
/home/satc1649/public_html/libraries/joomla/environment/request.php
on line
577
Deprecated
: Non-static method JTable::getInstance() should not be called statically, assuming $this from incompatible context in
/home/satc1649/public_html/components/com_content/models/article.php
on line
181
Strict Standards
: Non-static method JLoader::load() should not be called statically in
/home/satc1649/public_html/libraries/loader.php
on line
161
Strict Standards
: Non-static method JLoader::register() should not be called statically in
/home/satc1649/public_html/libraries/loader.php
on line
138
Strict Standards
: Non-static method JLoader::import() should not be called statically in
/home/satc1649/public_html/libraries/loader.php
on line
186
Deprecated
: Non-static method JPath::find() should not be called statically, assuming $this from incompatible context in
/home/satc1649/public_html/libraries/joomla/database/table.php
on line
91
Deprecated
: Non-static method JTable::addIncludePath() should not be called statically, assuming $this from incompatible context in
/home/satc1649/public_html/libraries/joomla/database/table.php
on line
91
Deprecated
: Non-static method JFactory::getDBO() should not be called statically, assuming $this from incompatible context in
/home/satc1649/public_html/libraries/joomla/database/table.php
on line
112
Deprecated
: Non-static method JFactory::getACL() should not be called statically, assuming $this from incompatible context in
/home/satc1649/public_html/libraries/joomla/user/user.php
on line
260
Deprecated
: Non-static method JFactory::getACL() should not be called statically, assuming $this from incompatible context in
/home/satc1649/public_html/libraries/joomla/user/user.php
on line
260
Deprecated
: Non-static method JFactory::getACL() should not be called statically, assuming $this from incompatible context in
/home/satc1649/public_html/libraries/joomla/user/user.php
on line
260
Deprecated
: Non-static method JRoute::_() should not be called statically, assuming $this from incompatible context in
/home/satc1649/public_html/components/com_content/views/article/view.html.php
on line
78
Deprecated
: Non-static method ContentHelperRoute::getArticleRoute() should not be called statically, assuming $this from incompatible context in
/home/satc1649/public_html/components/com_content/views/article/view.html.php
on line
78
Deprecated
: Non-static method ContentHelperRoute::_findItem() should not be called statically, assuming $this from incompatible context in
/home/satc1649/public_html/components/com_content/helpers/route.php
on line
49
Deprecated
: Non-static method JComponentHelper::getComponent() should not be called statically, assuming $this from incompatible context in
/home/satc1649/public_html/components/com_content/helpers/route.php
on line
97
Deprecated
: Non-static method JComponentHelper::_load() should not be called statically, assuming $this from incompatible context in
/home/satc1649/public_html/libraries/joomla/application/component/helper.php
on line
39
Deprecated
: Non-static method JApplication::getMenu() should not be called statically, assuming $this from incompatible context in
/home/satc1649/public_html/components/com_content/helpers/route.php
on line
99
Strict Standards
: Non-static method JLoader::import() should not be called statically in
/home/satc1649/public_html/libraries/loader.php
on line
186
Deprecated
: Non-static method JMenu::getInstance() should not be called statically, assuming $this from incompatible context in
/home/satc1649/public_html/libraries/joomla/application/application.php
on line
707
Deprecated
: Non-static method JError::isError() should not be called statically, assuming $this from incompatible context in
/home/satc1649/public_html/libraries/joomla/application/application.php
on line
708
Deprecated
: Non-static method JFactory::getApplication() should not be called statically, assuming $this from incompatible context in
/home/satc1649/public_html/libraries/joomla/methods.php
on line
41
Deprecated
: Non-static method JFactory::getConfig() should not be called statically, assuming $this from incompatible context in
/home/satc1649/public_html/includes/application.php
on line
372
Strict Standards
: Non-static method JLoader::import() should not be called statically in
/home/satc1649/public_html/libraries/loader.php
on line
186
Deprecated
: Non-static method JRouter::getInstance() should not be called statically, assuming $this from incompatible context in
/home/satc1649/public_html/libraries/joomla/application/application.php
on line
661
Deprecated
: Non-static method JError::isError() should not be called statically, assuming $this from incompatible context in
/home/satc1649/public_html/libraries/joomla/application/application.php
on line
662
Deprecated
: Non-static method JSite::getMenu() should not be called statically, assuming $this from incompatible context in
/home/satc1649/public_html/includes/router.php
on line
419
Deprecated
: Non-static method JApplication::getMenu() should not be called statically, assuming $this from incompatible context in
/home/satc1649/public_html/includes/application.php
on line
345
Strict Standards
: Non-static method JLoader::import() should not be called statically in
/home/satc1649/public_html/libraries/loader.php
on line
186
Deprecated
: Non-static method JMenu::getInstance() should not be called statically, assuming $this from incompatible context in
/home/satc1649/public_html/libraries/joomla/application/application.php
on line
707
Deprecated
: Non-static method JError::isError() should not be called statically, assuming $this from incompatible context in
/home/satc1649/public_html/libraries/joomla/application/application.php
on line
708
Deprecated
: Non-static method JFactory::getApplication() should not be called statically, assuming $this from incompatible context in
/home/satc1649/public_html/includes/router.php
on line
401
Deprecated
: Non-static method JSite::getMenu() should not be called statically, assuming $this from incompatible context in
/home/satc1649/public_html/includes/router.php
on line
295
Deprecated
: Non-static method JApplication::getMenu() should not be called statically, assuming $this from incompatible context in
/home/satc1649/public_html/includes/application.php
on line
345
Strict Standards
: Non-static method JLoader::import() should not be called statically in
/home/satc1649/public_html/libraries/loader.php
on line
186
Deprecated
: Non-static method JMenu::getInstance() should not be called statically, assuming $this from incompatible context in
/home/satc1649/public_html/libraries/joomla/application/application.php
on line
707
Deprecated
: Non-static method JError::isError() should not be called statically, assuming $this from incompatible context in
/home/satc1649/public_html/libraries/joomla/application/application.php
on line
708
Strict Standards
: Non-static method JSite::getMenu() should not be called statically in
/home/satc1649/public_html/components/com_content/router.php
on line
19
Strict Standards
: Non-static method JApplication::getMenu() should not be called statically in
/home/satc1649/public_html/includes/application.php
on line
345
Strict Standards
: Non-static method JLoader::import() should not be called statically in
/home/satc1649/public_html/libraries/loader.php
on line
186
Strict Standards
: Non-static method JMenu::getInstance() should not be called statically in
/home/satc1649/public_html/libraries/joomla/application/application.php
on line
707
Strict Standards
: Non-static method JError::isError() should not be called statically in
/home/satc1649/public_html/libraries/joomla/application/application.php
on line
708
Deprecated
: Non-static method JFactory::getApplication() should not be called statically, assuming $this from incompatible context in
/home/satc1649/public_html/includes/router.php
on line
90
Deprecated
: Non-static method JFactory::getConfig() should not be called statically, assuming $this from incompatible context in
/home/satc1649/public_html/libraries/joomla/application/application.php
on line
384
Deprecated
: Non-static method JFactory::getConfig() should not be called statically, assuming $this from incompatible context in
/home/satc1649/public_html/libraries/joomla/application/application.php
on line
384
Deprecated
: Non-static method JURI::base() should not be called statically, assuming $this from incompatible context in
/home/satc1649/public_html/includes/router.php
on line
109
Deprecated
: Non-static method JPluginHelper::importPlugin() should not be called statically, assuming $this from incompatible context in
/home/satc1649/public_html/components/com_content/views/article/view.html.php
on line
101
Deprecated
: Non-static method JPluginHelper::_load() should not be called statically, assuming $this from incompatible context in
/home/satc1649/public_html/libraries/joomla/plugin/helper.php
on line
92
Deprecated
: Non-static method JPluginHelper::_import() should not be called statically, assuming $this from incompatible context in
/home/satc1649/public_html/libraries/joomla/plugin/helper.php
on line
97
Deprecated
: Non-static method JPluginHelper::_import() should not be called statically, assuming $this from incompatible context in
/home/satc1649/public_html/libraries/joomla/plugin/helper.php
on line
97
Strict Standards
: Non-static method JLoader::import() should not be called statically in
/home/satc1649/public_html/libraries/loader.php
on line
186
Strict Standards
: Non-static method JLoader::import() should not be called statically in
/home/satc1649/public_html/libraries/loader.php
on line
186
Deprecated
: Non-static method JDispatcher::getInstance() should not be called statically, assuming $this from incompatible context in
/home/satc1649/public_html/libraries/joomla/plugin/helper.php
on line
140
Deprecated
: Non-static method JPluginHelper::getPlugin() should not be called statically, assuming $this from incompatible context in
/home/satc1649/public_html/libraries/joomla/plugin/helper.php
on line
147
Deprecated
: Non-static method JPluginHelper::_load() should not be called statically, assuming $this from incompatible context in
/home/satc1649/public_html/libraries/joomla/plugin/helper.php
on line
41
Deprecated
: Non-static method JRegistryFormat::getInstance() should not be called statically, assuming $this from incompatible context in
/home/satc1649/public_html/libraries/joomla/registry/registry.php
on line
373
Deprecated
: Non-static method JFilterInput::clean() should not be called statically, assuming $this from incompatible context in
/home/satc1649/public_html/libraries/joomla/registry/format.php
on line
45
Deprecated
: Non-static method JPluginHelper::_import() should not be called statically, assuming $this from incompatible context in
/home/satc1649/public_html/libraries/joomla/plugin/helper.php
on line
97
Strict Standards
: Non-static method JLoader::import() should not be called statically in
/home/satc1649/public_html/libraries/loader.php
on line
186
Deprecated
: Non-static method JURI::base() should not be called statically, assuming $this from incompatible context in
/home/satc1649/public_html/components/libraries/cmslib/spframework.php
on line
159
Deprecated
: Non-static method JDispatcher::getInstance() should not be called statically, assuming $this from incompatible context in
/home/satc1649/public_html/libraries/joomla/application/application.php
on line
486
Deprecated
: Non-static method JDispatcher::getInstance() should not be called statically, assuming $this from incompatible context in
/home/satc1649/public_html/libraries/joomla/plugin/helper.php
on line
140
Strict Standards
: Non-static method JLoader::load() should not be called statically in
/home/satc1649/public_html/libraries/loader.php
on line
161
Strict Standards
: Non-static method JLoader::register() should not be called statically in
/home/satc1649/public_html/libraries/loader.php
on line
138
Deprecated
: Non-static method JPluginHelper::_import() should not be called statically, assuming $this from incompatible context in
/home/satc1649/public_html/libraries/joomla/plugin/helper.php
on line
97
Strict Standards
: Non-static method JLoader::import() should not be called statically in
/home/satc1649/public_html/libraries/loader.php
on line
186
Deprecated
: Non-static method JDispatcher::getInstance() should not be called statically, assuming $this from incompatible context in
/home/satc1649/public_html/libraries/joomla/application/application.php
on line
486
Deprecated
: Non-static method JDispatcher::getInstance() should not be called statically, assuming $this from incompatible context in
/home/satc1649/public_html/libraries/joomla/plugin/helper.php
on line
140
Strict Standards
: Non-static method JLoader::load() should not be called statically in
/home/satc1649/public_html/libraries/loader.php
on line
161
Strict Standards
: Non-static method JLoader::register() should not be called statically in
/home/satc1649/public_html/libraries/loader.php
on line
138
Deprecated
: Non-static method JPluginHelper::_import() should not be called statically, assuming $this from incompatible context in
/home/satc1649/public_html/libraries/joomla/plugin/helper.php
on line
97
Strict Standards
: Non-static method JLoader::import() should not be called statically in
/home/satc1649/public_html/libraries/loader.php
on line
186
Deprecated
: Non-static method JDispatcher::getInstance() should not be called statically, assuming $this from incompatible context in
/home/satc1649/public_html/libraries/joomla/application/application.php
on line
486
Deprecated
: Non-static method JDispatcher::getInstance() should not be called statically, assuming $this from incompatible context in
/home/satc1649/public_html/libraries/joomla/plugin/helper.php
on line
140
Strict Standards
: Non-static method JLoader::load() should not be called statically in
/home/satc1649/public_html/libraries/loader.php
on line
161
Strict Standards
: Non-static method JLoader::register() should not be called statically in
/home/satc1649/public_html/libraries/loader.php
on line
138
Deprecated
: Non-static method JPluginHelper::_import() should not be called statically, assuming $this from incompatible context in
/home/satc1649/public_html/libraries/joomla/plugin/helper.php
on line
97
Strict Standards
: Non-static method JLoader::import() should not be called statically in
/home/satc1649/public_html/libraries/loader.php
on line
186
Deprecated
: Non-static method JDispatcher::getInstance() should not be called statically, assuming $this from incompatible context in
/home/satc1649/public_html/libraries/joomla/application/application.php
on line
486
Deprecated
: Non-static method JDispatcher::getInstance() should not be called statically, assuming $this from incompatible context in
/home/satc1649/public_html/libraries/joomla/plugin/helper.php
on line
140
Strict Standards
: Non-static method JLoader::load() should not be called statically in
/home/satc1649/public_html/libraries/loader.php
on line
161
Strict Standards
: Non-static method JLoader::register() should not be called statically in
/home/satc1649/public_html/libraries/loader.php
on line
138
Deprecated
: Non-static method JPluginHelper::_import() should not be called statically, assuming $this from incompatible context in
/home/satc1649/public_html/libraries/joomla/plugin/helper.php
on line
97
Strict Standards
: Non-static method JLoader::import() should not be called statically in
/home/satc1649/public_html/libraries/loader.php
on line
186
Deprecated
: Non-static method JDispatcher::getInstance() should not be called statically, assuming $this from incompatible context in
/home/satc1649/public_html/libraries/joomla/application/application.php
on line
486
Deprecated
: Non-static method JDispatcher::getInstance() should not be called statically, assuming $this from incompatible context in
/home/satc1649/public_html/libraries/joomla/plugin/helper.php
on line
140
Strict Standards
: Non-static method JLoader::load() should not be called statically in
/home/satc1649/public_html/libraries/loader.php
on line
161
Strict Standards
: Non-static method JLoader::register() should not be called statically in
/home/satc1649/public_html/libraries/loader.php
on line
138
Deprecated
: Non-static method JPluginHelper::_import() should not be called statically, assuming $this from incompatible context in
/home/satc1649/public_html/libraries/joomla/plugin/helper.php
on line
97
Strict Standards
: Non-static method JLoader::import() should not be called statically in
/home/satc1649/public_html/libraries/loader.php
on line
186
Deprecated
: Non-static method JDispatcher::getInstance() should not be called statically, assuming $this from incompatible context in
/home/satc1649/public_html/libraries/joomla/application/application.php
on line
486
Deprecated
: Non-static method JDispatcher::getInstance() should not be called statically, assuming $this from incompatible context in
/home/satc1649/public_html/libraries/joomla/plugin/helper.php
on line
140
Strict Standards
: Non-static method JLoader::load() should not be called statically in
/home/satc1649/public_html/libraries/loader.php
on line
161
Strict Standards
: Non-static method JLoader::register() should not be called statically in
/home/satc1649/public_html/libraries/loader.php
on line
138
Deprecated
: Non-static method JFactory::getApplication() should not be called statically, assuming $this from incompatible context in
/home/satc1649/public_html/plugins/content/jw_allvideos.php
on line
30
Deprecated
: Non-static method JFactory::getDocument() should not be called statically, assuming $this from incompatible context in
/home/satc1649/public_html/plugins/content/jw_allvideos.php
on line
31
Deprecated
: Non-static method JURI::root() should not be called statically, assuming $this from incompatible context in
/home/satc1649/public_html/plugins/content/jw_allvideos.php
on line
35
Deprecated
: Non-static method JPluginHelper::isEnabled() should not be called statically, assuming $this from incompatible context in
/home/satc1649/public_html/plugins/content/jw_allvideos.php
on line
38
Deprecated
: Non-static method JPluginHelper::getPlugin() should not be called statically, assuming $this from incompatible context in
/home/satc1649/public_html/libraries/joomla/plugin/helper.php
on line
75
Deprecated
: Non-static method JPluginHelper::_load() should not be called statically, assuming $this from incompatible context in
/home/satc1649/public_html/libraries/joomla/plugin/helper.php
on line
41
Deprecated
: Non-static method JFactory::getLanguage() should not be called statically, assuming $this from incompatible context in
/home/satc1649/public_html/libraries/joomla/plugin/plugin.php
on line
113
Deprecated
: Non-static method JRegistryFormat::getInstance() should not be called statically, assuming $this from incompatible context in
/home/satc1649/public_html/libraries/joomla/registry/registry.php
on line
373
Deprecated
: Non-static method JFilterInput::clean() should not be called statically, assuming $this from incompatible context in
/home/satc1649/public_html/libraries/joomla/registry/format.php
on line
45
Deprecated
: Non-static method JPluginHelper::getPlugin() should not be called statically, assuming $this from incompatible context in
/home/satc1649/public_html/plugins/content/jw_allvideos.php
on line
54
Deprecated
: Non-static method JPluginHelper::_load() should not be called statically, assuming $this from incompatible context in
/home/satc1649/public_html/libraries/joomla/plugin/helper.php
on line
41
Deprecated
: Non-static method JRegistryFormat::getInstance() should not be called statically, assuming $this from incompatible context in
/home/satc1649/public_html/libraries/joomla/registry/registry.php
on line
373
Deprecated
: Non-static method JFilterInput::clean() should not be called statically, assuming $this from incompatible context in
/home/satc1649/public_html/libraries/joomla/registry/format.php
on line
45
Menumbuhkan Rasa Percaya di Perusahaan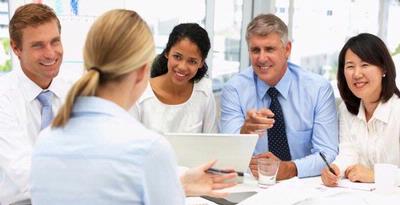 Tantangan kita adalah secara sadar menjaga, mengevaluasi dan menuntut penilaian kita untuk mengolah, bekerja keras, dan tidak mengambang.
Kita sering kecewa karena tidak adanya sinergi. Padahal, begitu banyak hal yang harus dibenahi dan tantangan untuk memperbaiki kinerja terus digaungkan sebagai urgensi. Tidak jarang kita melihat pejabat atau orang-orang penting di satu perusahaan menolak untuk bicara lebih dalam mengenai konflik yang terjadi. Padahal, di sisi lain, mereka bisa dengan santainya makan siang bersama-sama. Keterbukaan yang digembar-gemborkan para atasan sebagai "my door is open" kerap berupa slogan saja, namun tidak serius dijalankan.
Ketika atasan menyadari bahwa ide-ide, protes-protes, bahkan kekecewaan tidak "mengalir" ke mereka, para atasan ini tidak berusaha memperbaiki situasi. Bila keterbukaan tidak tumbuh di dalam tim dan antar individu, jangan heran bila kemudian yang tumbuh adalah atmosfir sindir-menyindir, salah menyalahkan, kelelahan, "loneliness", apatis, bahkan hilangnya inisiatif. Padahal, kita sangat menyadari, bahwa perbaikan prosedur dan proses bisnis tercanggih di dunia pun tidak bisa lancar tanpa adanya "rasa percaya" antar tim  yang berakar secara mendalam pada masing-masing individu

Dunia kita makin kompleks, di mana tim dituntut bersinergi dalam rangka globalisasi dan desentralisasi. Di dunia kerja, makin maraknya "outsourcing" dan posisi pada setiap fungsi organisasi yang kerap berjauhan menjadikan setiap manajer ditantang untuk memimpin tim dari jarak jauh. Alat-alat monitoring, komunikasi secara cyber, dan segala macam elektronik tetap tidak bisa menggantikan hubungan tatap muka, sehingga kita menyadari kemungkinan tidak terkuaknya masalah, adanya kesalahan, salah pengertian dan tercampur aduknya masalah yang ujung-ujungnya tidak gampang untuk mengurainya kembali. Di satu pihak ada atasan yang mengatakan, "Jangan terlalu percaya pada anak buah. Anda harus turun tangan dan melakukan inspeksi sendiri". Namun sebaliknya, kita sangat menyadari bahwa rasa percaya harus kita tumbuhkan bila ingin mengembangkan tim virtual begini.

Begitu pentingnya rasa percaya, sehingga berbagai disiplin ilmu, baik para neuroeconomist,  behavioral economists, dan para psikolog sosial mempelajari berbagai teknik dan cara untuk mempelajari tumbuhnya rasa percaya. Namun, kita bisa menemui individu yang walaupun sangat berniat untuk mengembangkan rasa percaya ini, tetap tidak mudah mempercayai orang di sekitarnya. Bisa saja ia tidak percaya pada fairness dan keterbukaan atasannya sendiri, maupun tidak mempercayai apa yang dilaporkan anak buahnya. Bila saja separuh karyawan di sebuah organisasi mempunyai perasaan yang sama, bisa dibayangkan betapa tidak nyamannya atmosifr kerja di lingkungan tersebut.
To trust is human
Pada mahluk lain, rasa percaya itu beroperasi secara intuitif, namun manusia mengembangkan rasa percaya sebagai fungsi otak. Segera setelah dilahirkan, bayi sudah bisa membaca mimik pengasuh atau ibunya, bahkan sudah memalingkan muka ke arah suara yang dikeluarkan ibunya. Seorang psikolog sosial mengatakan: "We're born to be engaged and to engage others, which is what trust is largely about." Meskipun para ahli juga menemukan bahwa ada zat tertentu yang secara rutin di produksi kelenjar tubuh kita yang berfungsi menghubungkan kondisi emosional dengan hubungan sosial yang positif, yaitu oksitosin, para ahli tetap berkeyakinan bahwa rasa percaya memang tumbuh secara rasional.
Hal lain yang perlu kita pahami juga adalah dari sebuah penelitian terhadap sejumlah mahasiswa, didapatkan bahwa, manusia mempunyai kecenderungan untuk menganggap bahwa penilaiannya benar. Dengan demikian, setiap individu cenderung tidak mengkonfirmasi ulang penilaiannya. Selain itu, manusia juga sering didominasi oleh ilusi semacam unrealistic optimism di mana keyakinan bahwa semua hal yang baik-baik akan terjadi pada dirinya. Hal ini kadang menghambat pikiran kita untuk melakukan cek dan ricek terhadap penilaian yang kita buat.
Disadari atau tidak, kita memang sering mempunyai kecenderungan yang menetap. Apakah terlalu curiga atau sebaliknya terlalu percaya. Tantangan kita adalah secara sadar menjaga, mengevaluasi dan menuntut penilaian kita untuk mengolah, bekerja keras, dan tidak mengambang.
Kirimkan sinyal
Pada tahun 1980-an, ketika komputer masih dianggap barang mahal, Hewlett Packard membuat kebijakan, bahwa karyawannya diijinkan membawa pulang laptopnya masing-masing untuk bekerja di rumah. Pesannya jelas. Perusahaan percaya pada karyawannya. Sinyal ini langsung mewarnai keyakinan karyawan akan perusahaannya dan seketika berdampak pula pada keyakinan karyawan pada anggota tim lain, seperti atasan dan teman kerjanya.
Rasa percaya memang beresiko. Bila kita melancarkan kritik, kita malah bisa dipukul balik. Bila kita menyampaikan "brutal facts", tak jarang malah bernasib: "messenger get killed". Curhat pada teman yang salah bisa berakibat gosip beredar. Namun untuk maju, kita tidak punya pilihan kecuali menumbuhkan rasa percaya pada rekan, atasan, perusahaan, dan juga negara. Sikap menghindar dan menjauhi orang yang tidak kita percaya, hanya akan berakibat turunnya kinerja tim dan ketidaknyamanan situasi kerja.
John F. Kennedy pernah membuktikan bahwa mengembangkan sikap saling percaya berhasil menumbuhkan kolaborasi positif. Dalam pidatonya di sebuah universitas di Amerika pada tahun 1963, ia mengemukakan tentang sifat baik orang Rusia dan betapa ia ingin bekerja sama dengan pemerintah Rusia di bidang persenjataaan nuklir. Pernyataan ini membuat Nikita Khrushchev terkesan dan akhirnya membuka hubungan diplomatik. Dari sini kita belajar bahwa pesan dan sinyal bahwa kita bisa dipercaya dan bisa mempercayai orang lain perlu dilakukan secara sengaja dan juga penuh kesadaran sehingga pihak lain pun sadar bahwa kita tidak main-main ingin membangun rasa percaya.

(Eileen Rachman/Sylvina Savitri, EXPERD Consultant)
Sumber: Kompas Cetak
Subscribe to this comment's feed